Type: Cabernet Based Blend
Always pushing the boundaries, Ben and Daniel used an Italian technique called 'Ripasso', by fermenting the fruit on air-dried grape skins. The result? Incredible richness, colour and alcohol.
Write the first review

Type: Verdelho
Hermon is utterly brilliant on the nose. Bursting with tones of green apple and citrus, this classically produced Verdelho is fresh, vibrant and deliciously pungent.

Type: Shiraz
The Red Rattler consists of beautiful bright hues with a freshness that only a great Shiraz possesses. The palate is not an in your face fruit bomb, but more white pepper and spice than the traditional plum and raisin.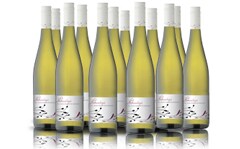 A wine that shows exceptional length and clarity, Hideaways shows all the characteristics of what you have come to expect from one of the country's premier Riesling growing regions.