Type: Cabernet Sauvignon
From Coonawarra, Bentwing rosé shows serious value for money and absolutely irresistible flavours of candied red apples and cherries – a brilliant single-vineyard, hand-made Cabernet rosé!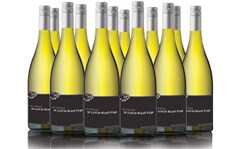 Time to top up your whites with these amazing bin-end bargains. Crisp, fragrant and utterly mouth-watering you'll love 16 Little Black Pigs Chardonnay 2012

Type: Cabernet Based Blend
Courtesy of "The Lafite of the Languedoc", Grande Reserve de Gassac is a rare, delicious French find claimed by world-famous critic Michael Broadbent as "one of the 10 best wines in the world".

Type: Grenache
You want a great Grenache? You head to the McLaren Vale - they make the best in the country. Hands down.