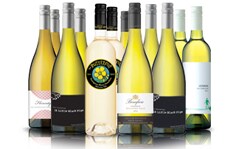 There has never been an easier, better value way to drink wonderfully fresh, aromatic whites from Australia! This carefully selected whites case is bursting with 'sunshine in a bottle' whites like Sauvignon Blanc, Chardonnay and more. You save a nift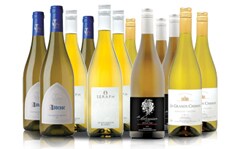 A smashing case of French whites, each one absolutely brimming with flavour and class. You pay just $153.88 per dozen and save an impressive $41 for these classy fridge door whites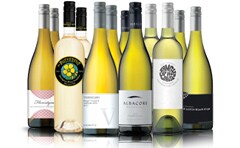 There has never been an easier, better value way to drink wonderfully fresh, aromatic whites from Australia! This carefully selected whites case is bursting with 'sunshine in a bottle' whites like Sauvignon Blanc, Chardonnay and more!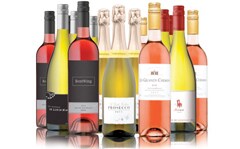 Reserve your delicious selection of fridge-door favourites! This variety-laden case is stuffed full of boutique gems for just $11 a bottle.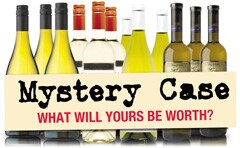 Crisp, mouth watering whites packed full aromatics and fragrant summer fruit for just $9 per bottle.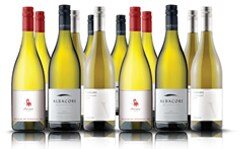 These mercury-dropping whites are the ideal picnic wines! Big on fruit and big on flavour, these are the wines you want in your Esky when the sun is out.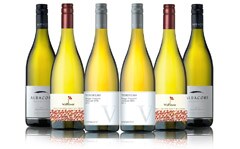 Reserve 6 BOTTLES of crisp, perfumed white wine - the ideal fridge door wines to have over the hot, sticky summer months. This selection is sure to lower the mercury and includes fragrant Sauvignon Blanc, nutty Chardonnay and honeyed Verdelho.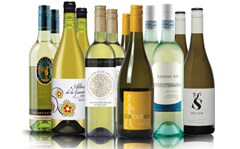 These whites are the pick of our range right now, and a great way for you to 'drink better for less!" This whites selection showcases our finest boutique discoveries to date - you won't want to miss these
A dozen beautifully perfumed and flavourful whites can be yours! Enjoy customer favourite V' Verdelho, the fragrant Barons Ridge Sauvignon Blanc, stone fruit and ripe Beneficio McLaren Vale Chardonnay, Tangled up in White and more!