16 Little Black Pigs Rose 2012
From the winemaking team behind the customer favourite Black Pig range.
Juicy, perfumed and light rose from the McLaren Vale
You'll note hints of lifted strawberry, red cherry and a crisp acidity that'll make your mouth water.
Bursting with aromatics of strawberry and red cherry, 16 Little Black Pigs shows perfect flavour profiles and length. The ideal blush this summer, 16 Little Black Pigs will benefit from matching with fresh seafood, or consumption on its own ... the choice is yours.
From winemaking legend Steve Grimley, 16 Little Black Pigs rose is our newest, sweetly perfumed blush this summer.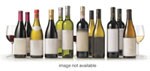 Rosé is the wine on everyone's lips and bursts with fragrant aromatics of fresh melon and sweet candied fruit. As the temperatures rise, be sure you have the most beautiful, lively rosés to serve your guests.