Type: Shiraz Based Blend
A tasty and innovative Barossa gem from Kilikanoon-trained winemaker Rob Mack that pays tribute to the 'big red capital' which all began in 1842.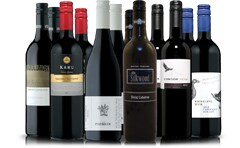 Big bargains like this don't stick around forever. Be quick and reserve a mix of Big Bargain wines from around Australia (with one from New Zealand too!).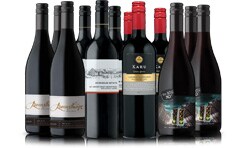 Reserve yourself a dozen HUGE reds for only $149.99 … flavoursome wines that abound with luxurious, wholesome tones that are sure to impress your guests.

Type: Shiraz
The first time we've offered a clean-skin in our range, be the first to reserve this juicy, fruit laden red from the famous Barossa Valley.

Type: Shiraz
Kilikanoon is a Barossa icon and must-see of the Clare – and they're over the moon to be WINERY of the YEAR. Kevin Mitchell is the quiet, unassuming winemaker behind this warming, spicy Shiraz