Type: Shiraz Based Blend
The blend that we Aussies stake-claim to, Shiraz Cabernet just like a big, warm bear hug … but in a bottle. A precise blend of Shiraz for its berry richness mixed in with Cabernet's disciplined structure makes for a delicious, rich yet textured red w

Type: Shiraz Based Blend
Teusner's formidable ancient vine, Barossa red now with a shiny new Gold medal!

Type: Shiraz
"Lou Miranda's daughters are the driving force behind the estate, albeit with continuing hands-on involvement from Lou. The jewels in the crown of the plantings are 1.5ha of Shiraz planted in 1907" (Halliday).

Type: Grenache Based Blend
A blend more commonly associated with the great wines of Chateauneuf-du-Pape, this Barossa Valley Grenache, Shiraz, Mourvedre is a fruit forward, spicy red that shows excellent balance, lithe tannins and incredible length.

Type: Shiraz Based Blend
A tasty and innovative Barossa gem from Kilikanoon-trained winemaker Rob Mack that pays tribute to the 'big red capital' which all began in 1842.

Type: Shiraz
A thumping and immensely powerful Shiraz from Australia's most famous red wine region, winemaker Steve Grimley has yet again hit this varietal out of the park…

Type: Grenache Based Blend
The Black Pig Grenache Shiraz Mourvedre is the latest red wine offering from our man in South Australia, Rob Mack. A deep and flavourful red that must be tasted to be believed

Type: Shiraz Based Blend
The Australian wine industry is famous for massive, strapping, muscular reds. But what about those who look for something a little more mellow and seductive in their wine … something a little bit more refined? Well … this is the wine for you!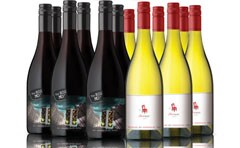 The succulent and juicy Big Mo' Shiraz now rubs shoulders with our most talked about white wine. Here is your opportunity to reserve 6 Big Mo' Barossa Valley Shiraz and 6 crisp and aromatic Hot Seat Sauvignon Blancs.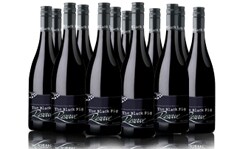 The Black Pig Grenache Shiraz Mourvedre is the latest red wine offering from our man in South Australia, Rob Mack. A deep and flavourful red that must be tasted to be believed