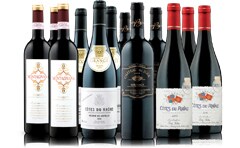 Luxurious and exclusive internationals that you'll love, including famous regions like Rhone, Bordeaux, Tuscany and more!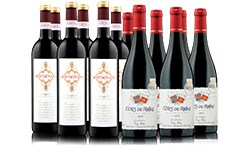 Two fabulous reds from some of the greatest wine producing nations on earth. Powerful reds from the dashing South of France and Tuscany – old world nations that have for years produced some of the world's very best wines.
Smooth, fruit-laden reds are a specialty of countries like Spain, Argentina and Chile. Sporting layer upon layer of bright red fruit flavours and vanilla richness, these velvety treasures are the best of the best.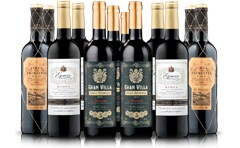 Spain's specialty is old, perfectly aged reds – in fact, no country comes close to the quality that Spain can produce.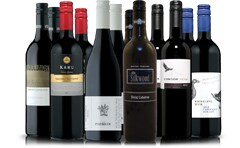 Big bargains like this don't stick around forever. Be quick and reserve a mix of Big Bargain wines from around Australia (with one from New Zealand too!).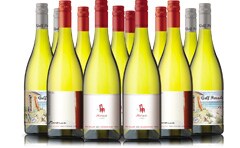 A dozen mouth-watering, perfumed and fragrant whites that you, our customers, come back for time and time again!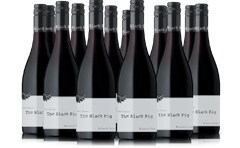 A wine that needs little introduction, The Black Pig McLaren Vale Shiraz helped build Virgin Wines - a customer favourite through and through.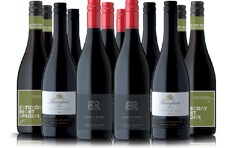 The perfect cool weather reds that'll warm the soul. Reserve your slice of Australia's most famous red wine styles and see why local reds are what's hot right now.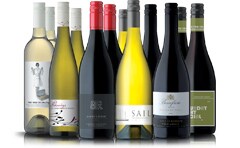 Hurry to reserve the perfect mixed selection of reds and whites from Australia's greatest wine regions. Fragrant Pinot Grigio, crisp Sauvignon Blanc, juicy Shiraz and more!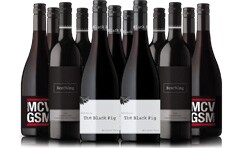 Juicy reds from the finest regions in Australia! These are the wines that everyone loves and they can be yours for a fraction of their usual price!