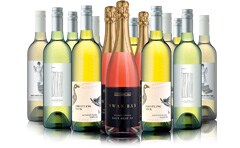 Crisp, cooling and fruit packed whites are what's hot right now! This fine 15-bottle selection is packed full of great wines including 3 bottles of perfumed, flavourful sparkling rose!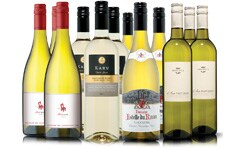 With its exuberant fruit and vibrant, zesty edge, is it any wonder that white wine is the smart choice in the heat?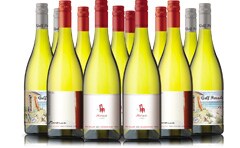 A dozen mouth-watering, perfumed and fragrant whites that you, our customers, come back for time and time again!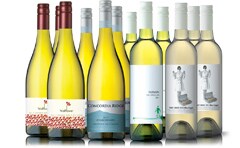 Citrus and fruit packed whites of sheer class, each one an elegant, fragrant customer favourite that you'll love. Be quick before they're all gone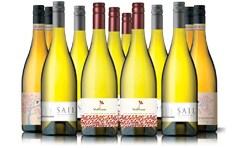 This is your chance to reserve the ultimate Sauvignon Blanc selection, sourced from the world's benchmark in Sauvignon production – New Zealand! Pure Sauvignon bliss is just a few clicks away and can be yours just $11.50 a bottle!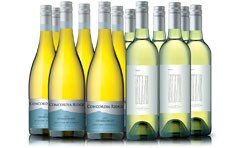 Two of the world's premier grapes go head to head. Succulent, fruit-laden Sauvignon Blanc from Australia's premier white region takes on famous Chardonnay
Home to some of the country's most progressive wineries, Adelaide Hills is a region where long, warm days give way to cool, crisp evenings.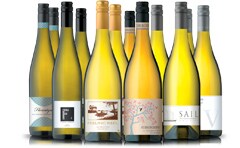 Be quick and bag this selection of brilliant Big Bargain whites selection that's packed full of absolute goodies. Juicy Sauvignon, citrus packed Riesling, intriguing and lavish Frontignac and more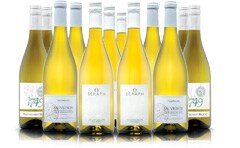 Stand by for three exceptional, clean and grassy Sauvignons from the Loire masters.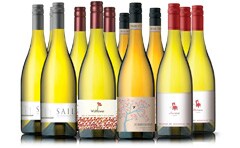 With its exuberant fruit and vibrant, zesty edge, is it any wonder that Sauvignon Blanc has won over so many enthusiastic lifelong fans?