Type: Shiraz
A truly powerhouse wine, The Black Pig Shiraz is produced with hand-selected fruit from sites that our winemakers reserve specially for this bottle.

Type: Shiraz
The first time we've offered a clean-skin in our range, be the first to reserve this juicy, fruit laden red from the famous Barossa Valley.

Type: Shiraz
Australia's leading wine writer James Halliday named Kilikanoon 'Winery of the Year 2013' – and we are excited to be able to offer one of the most delicious, mouthcoating Australian Shiraz discoveries to date. The grapes hail from the world-famous Ba
Type: Shiraz
Come taste a wine that adheres to exactly what is en vogue in the Aussie wine industry night now. A full on Shiraz that will send your taste buds into over drive – pick through flavours of Mocha and dark fruits.

Type: Shiraz
One of the most popular wines in the UK – Beneficio has been ranked 4.5/5 by over 300 of your peers – believe that!

Type: Shiraz
From the Cape comes this rich, fruity red that matches perfectly with all kinds of well prepared meats and game. Big and bold, this is a beautiful, succulent South African red.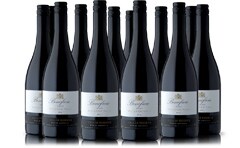 This is McLaren Vale Shiraz 101. Destined to do to wine what the Beatles did to rock-and-roll, drink this influential and ground breaking Shiraz by 2015 to see it come alive – if you can wait that long, please teach me how!

Type: Shiraz Based Blend
You won't be short of beautiful, succulent fruit with this classic Aussie red. Silkwood Shiraz Cabernet is full of vibrant berries and stewed plums all under-laid with mocha and spice notes.

Type: Shiraz Based Blend
A tasty and innovative Barossa gem from Kilikanoon-trained winemaker Rob Mack that pays tribute to the 'big red capital' which all began in 1842.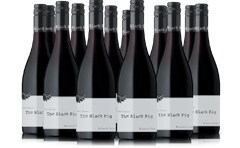 A wine that needs little introduction, The Black Pig McLaren Vale Shiraz helped build Virgin Wines - a customer favourite through and through.