Gulf Parade Pinot Grigio 2011
The temperate climate of the Adelaide Hills produces great conditions for Pinot Gris to thrive in.
A perfumed bouquet of crunchy pear, blossom and a touch of nougat.
From Chardonnay to Sauvy Blanc drinkers, this wine will be a crowd pleaser.
The cooler than usual Adelaide Hills vintage of 2011 has resulted in beautiful aromas of nectarine and peach with a touch of pear chucked in for balance. Be ready for a big hit of stone fruit and citrus zestiness with your first mouthful, along with a touch of nougat (yes, nougat) richness. This Pinot Grigio is super versatile when paired with food - try it with a simple seafood or vegetarian risotto, it really is some single vineyard perfection!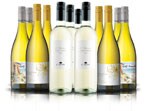 This superb bunch includes two crowd favourites, and something a little bit posh – all for the very refreshing price of $129.99! Bursting with flavours of honeysuckle, a citrus and tropical fruit, Pinot Grigio is the ideal style to bring the tempera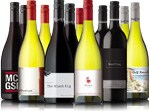 Meet the Usual Suspects - the proud owners of the finest juice, best reviews and most jaw-dropping value around.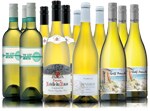 A selection of crisp, fresh and fragrant whites that are guaranteed to make your mouth water and keep it watering … you'll adore French Sauvignon, Aussie Pinot Grigio and more