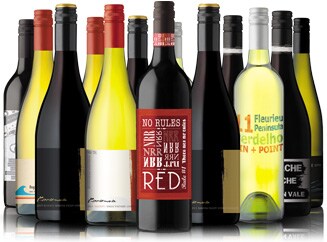 Juicy Reds - Crisp Whites!
13 amazing bottles for only $11.53 a piece - sensational value for such quality.
Big, bold reds and fruity, mouthwatering whites - a selection that ticks all the boxes.
From some of the country's most famous regions...
This fabulous 13 bottle selection is full to the brim of wonderful reds and crisp whites. Tasty Grenache, succulent Merlot and bold Shiraz rubs shoulders with fresh Chardonnay, zippy Riesling and fragrant Sauvignon!