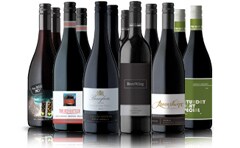 Famous the world over, Barossa Valley and McLaren Vale produce velvety, currant-rich Shiraz of unsurpassed richness. Treat your taste buds to this 12-bottle sale selection that includes customer favourites like Beneficio, Ravensthrope 'Reserve', The
Virgin Wine's luxury clearance selections are the smartest way to restock your wine rack. They offer you the chance to enjoy some very special wines and make big – even very big – savings on amazing luxury wines.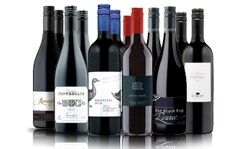 Luxury wines at a price you won't believe - just $144 per dozen for wines of unsurpassed class. Enjoy favourites like Ravensthorpe 'Reserve' Shiraz, Palazzo Nero d'Avola from sunny Italy, Domaine Pontbriand from Rhone and much more...