The fun starts with 12 half price wines for just $107.88 - with FREE DELIVERY!
Look forward to enjoying succulent reds and crisp whites from around the world. Each wine handmade by talented producers and exclusive to Virgin Wines.
For a limited time only we're offering you a special introductory case – now HALF PRICE at just $8.99 a bottle!
Plus, receive exclusive membership to our Discovery Club. It's totally flexible and gives you your very own personal Wine Advisor. You take the wines you want, when you want and are completely covered by our 100% money-back guarantee.
Don't forget, for every dollar you spend with Virgin Wines Australia, you will receive 3 Velocity Points (excludes shipping costs).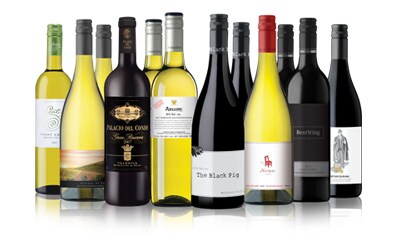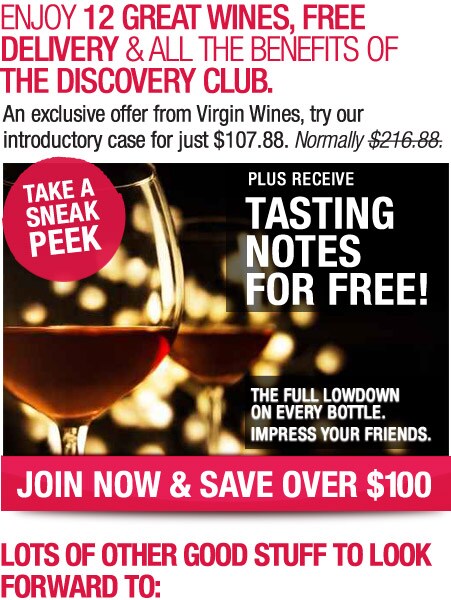 We select a Discovery Club case for you every 12 weeks and at Christmas. Our best finds for the season. Wines for sunshine in summer and in winter the opposite. Common sense really.
You'll pay just $149.99 (plus shipping). Click here to see delivery charges. We'll give you a heads-up when your case is ready. Accept it, change the wines, delay delivery or skip altogether. It's up to you.
If you take an all-reds introductory case, we'll reserve you future all-reds cases (and so on).
Change your preference anytime.
Save at least 25% on all future Discovery Club cases. Guaranteed
No membership fees
No obligation, and cancel any time
FREE tasting notes with all wines (really helpful info)
100% money-back guarantee. Don't like it, you get a refund. True story
Earn 3 Velocity Points for every dollar you spend
Hassle-free way to top up the wine rack. You chill. We do the work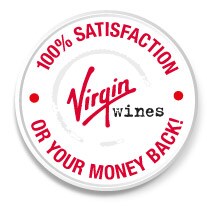 Velocity is owned and operated by Velocity Rewards Pty Ltd as trustee of the Loyalty Trust. To earn and redeem Velocity Points, you must be a Velocity Member. Velocity Membership and Points earn and redemption are subject to the Member Terms and Conditions, available at virginaustralia.com/velocity, as amended from time to time.
Terms and conditions

Just as you expected, terms and conditions apply to this offer: Half price offer and free delivery applies to introductory case only – worth $216.88, reduced to $107.88. One promotional case per household. Future Discovery Club case will be $149.99 (plus shipping). We select a Discovery Club case for you every 12 weeks and Christmas. Offer available while stocks last. If you're already a Discovery Club member, you can't use this offer. This offer can not be used in conjunction with any other offer. Orders will not be accepted from (nor will wine be delivered to) anyone under the age of 18 years. Most orders are fulfilled within a week but please allow up to 14 days. Delivery to outlying areas will be to the agent's nearest depot. Unfortunately due to rising postage costs from our carriers, we no longer ship to the Northern Territory. If a wine becomes unavailable, a similar wine of greater value may be supplied. If you are unhappy with the substitute we'll refund you. Velocity Points are earned on the cost of wine only (excluding shipping costs). Normal retail prices are provided by the wineries. All our wines are covered by our guarantee - if you don't like a wine for any reason, Virgin Wines will refund you and arrange to collect the wine as quickly as possible. Future Discovery Club cases will be $149.99 (plus shipping). For full terms and conditions go to www.virginwines.com.au (License No. 51400724) LIQP770016550, 90 Chalk Hill Rd. McLaren Vale SA 5171
Privacy Policy: Virgin Wines complies with all Australian privacy laws. Information you provide (address, email, telephone number) will be used for billing, delivery and to inform you of future wine offers from Virgin Wines. We may also share your information with carefully screened companies. If you do not wish to receive information from these companies please advise us by letter, email or call our customer service team on 1300 712 870. Your records held by us are available for your personal inspection by contacting us on 1300 712 870 and verifying your identity. An administration fee may be charged for material sent to you. If you don't wish to receive future offers, call 1300 712 870, email us at customerservice@virginwines.com.au (License No. 51400724) LIQP770016550, 90 Chalk Hill Rd. McLaren Vale SA 5171